EarthQuake Bar
The original Bamboo Bar re-designed for an all purpose approach!
This bar offers total versatility. Rehab, Strength, Function, Recovery.
E-Maxx Bar
Part of the Earthquake Series – this bar is even more powerful!
Greater overall length (86.5″ vs 80″) for more band loading capacity
allows for heavier lifts and maximum kinetic energy.
Maximum weight limit: 400-lbs.
The Original

Bamboo Bar
The iconic Bar that started it all!
Rehab, Safety, Balance and Power
The BreakDown Bar
The first portable weightlifting Bar in history!
A complete kinetic training system for on-the-go athletes.
Personal Trainers, Professional Athletes and Military Personnel deployed
around the world – this Bar is FOR YOU!
It's new, it's short – The Shorty Bar!
The most iconic lift in the world of Strongman training and competition just got a much needed boost! 
The One-Arm Dumbell Press, a favorite among great strongmen of the past like Doug Hepburn and Paul Anderson, is a full-body workout involving shoulders, triceps, upper-back, hips and core stabilizers…
StrongMaxx Bar
For the sport of Strongman training and competition, we created a monster!
This behemoth, aka the Pulverizer, finally gives the sport its first truly kinetic event. Made to challenge the biggest and the best. Weight capacity? Unlimited!
Get More with


Kinetic Add-Ons
Cardillo LoaderTM
Designed by Steve Cardillo,
The Cardillo LoaderTM is a high-energy kinetic platform that delivers maximum output for your BandBell bar while giving you the convenience of adding up to five 25-lb. plates per side. Tough, durable and unbreakable, this Loader works well with both the new Strap-n-HookTM connector or conventional latex bands. Designed by Steve Cardillo for athletes who want the most kinetic punch from their BandBell.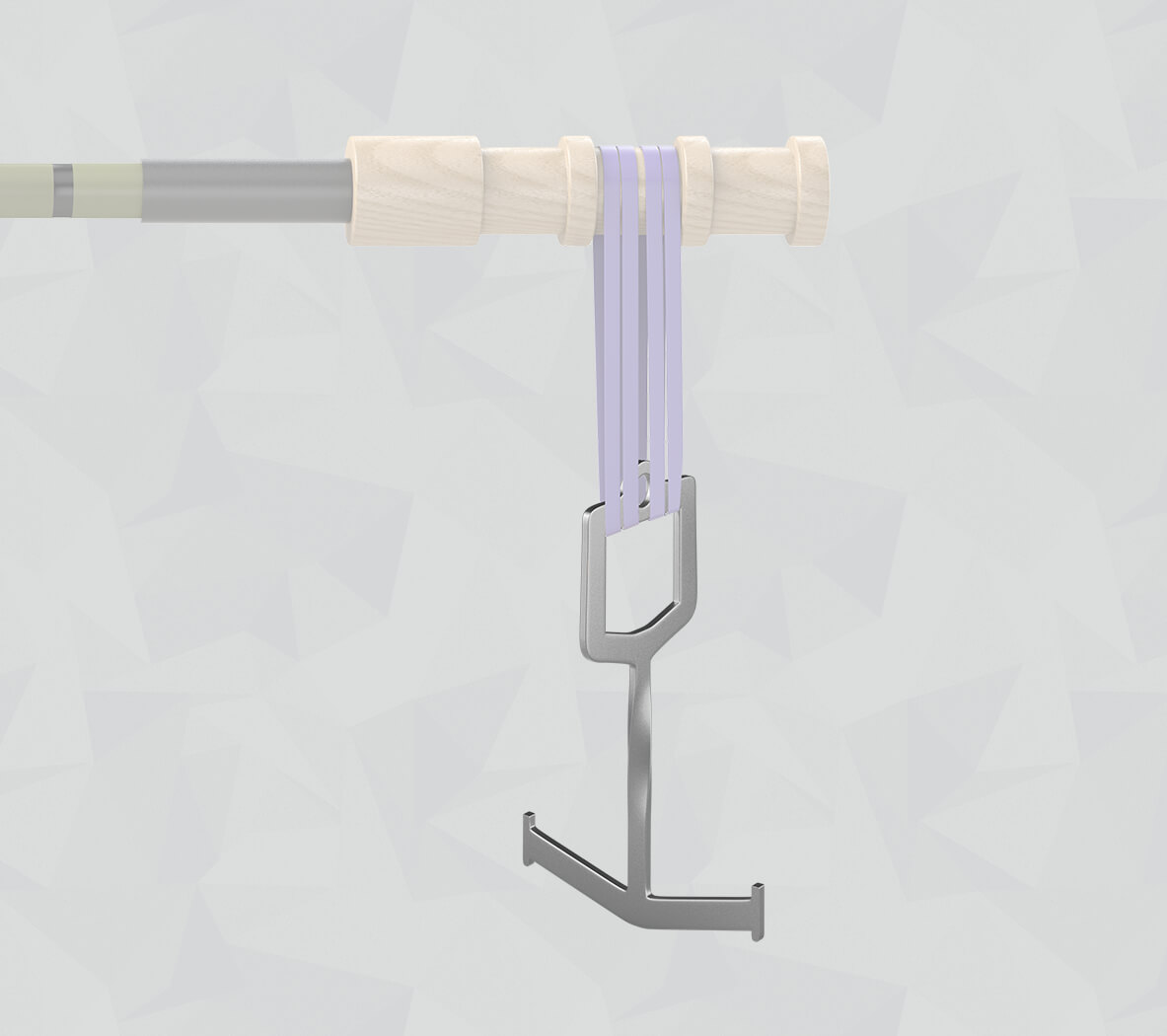 Anchor LoaderTM
The Anchor LoaderTM is a convenient loading system that puts out plenty of kinetic energy,
but is geared toward athletes wanting more bar control during the exercise. Kinetic yet controllable, with a 100-lb. load capacity, the Anchor LoaderTM is the perfect balance between weight and movement. Solid steel construction, manufactured at Fortin Ironworks, means it lasts forever. Works well with both the new Strap-n-HookTM connector or conventional latex bands.
Strap-n-HookTM
The new Strap-n-HookTM connector is designed to bridge the gap
between the high-kinetic output of latex bands and low-kinetic setups that allow for better bar control at any weight. Gone is the need to add or change bands in the middle of a workout! Strong, durable and designed to work perfect with either the Cardillo LoaderTM or the new Anchor LoaderTM, it's custom made to fit all BandBell bars available today.
BandLocksTM
When you absolutely, positively need the bands to stay on your BandBell bar,
the BandLockTM will never let you down. Perfect for functional training, group sessions and fast/explosive kinetic exercises, the BandLocksTM secure the bands to your Earthquake or EMaxx bar 100%!