THE RHINOFLEX® Bar STORY
"Unreal performance from a revolutionary barbell."
A great bar should feel good in your hands, good on your back and good over your body. It should feel good for a single rep, or good for multiple sets of ten. It should give you confidence. And it should get you results That's simple, but it's not easy.
No one has done a bar like this one before…
The RhinoFlex® Bar
The RhinoFlex® Bar works like a steel barbell, only better because there's no stress or pain on the joints.
But how, what's happening? With every repetition, the Rhino flexes slightly and activates the stabilizing muscles of the shoulders, hips and knees to initiate a more perfect mechanically functional joint. It's that simple. The RhinoFlex® Bar activates the joints so they work, mechanically, at their optimal performance level. And, the more stable the joint, the better the range of motion and force output by the body.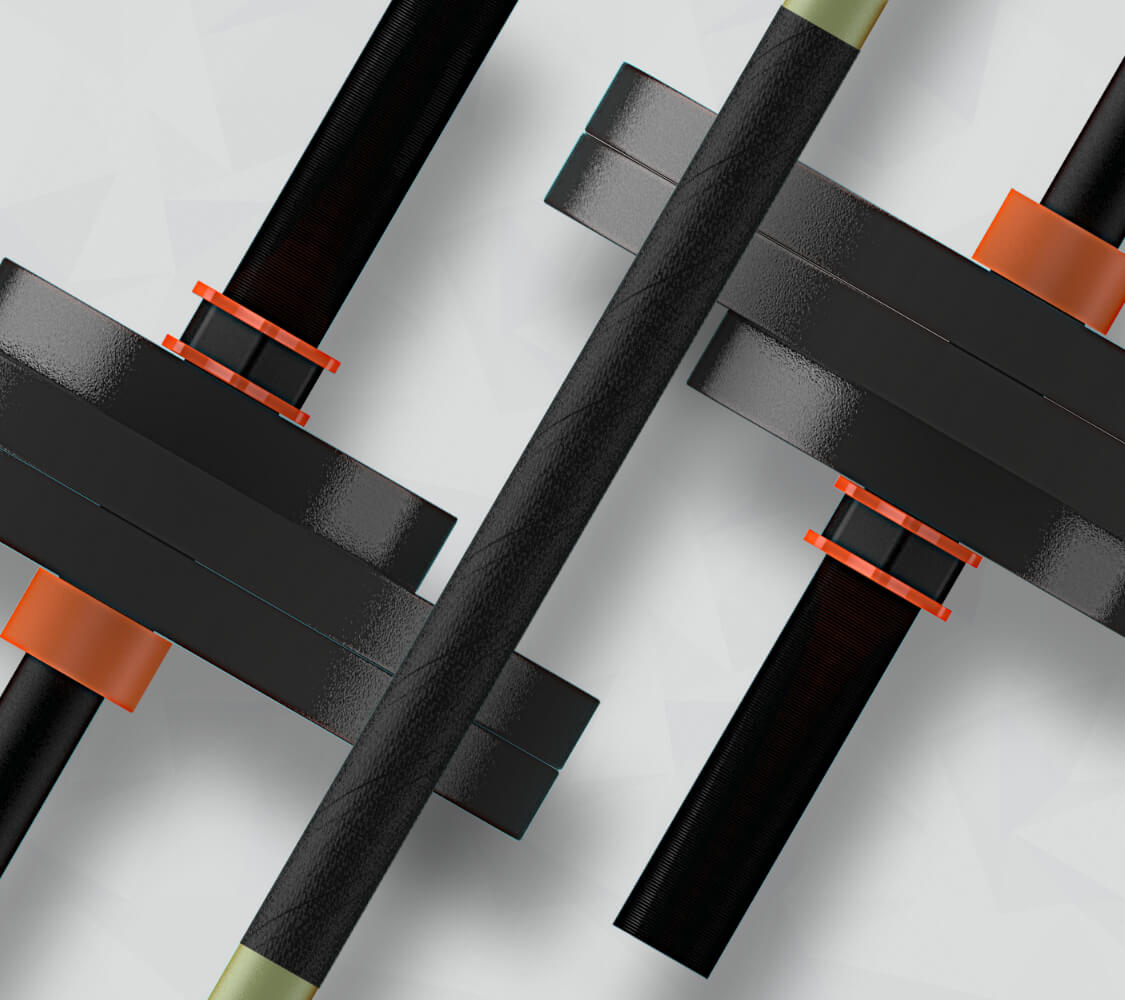 The RhinoFlex® HD Bar
The RhinoFlex® HD Bar cranks up the intensity for powerlifters, bodybuilders and strength athletes.
Able to handle up to 600-lbs. in the Squat, Bench Press or Deadlift, the HD bar still has the BandBell flex that's easy on joints, yet strictly business during the lift. Heavy duty construction and carbon fiber knurling keeps the bar on your back or in your hands. Tough composite loading sleeves and rack bumpers protect the bar for years of service.
The Super

Rhino™ Bar
The Super Rhino™ bar is the granddaddy of the RhinoFlex® Bar series.
Massive, strong and indestructible, this beast is built to international power bar dimensions, yet flexes enough to give joint relief no matter what the weight. A real powerlifting bar that works great for Squats, Bench Press and Deadlifts. The center is covered with the RhinoFlex® Bar carbon knurling and the outer grip area is our new RhinoNurl™ made by the 3M company.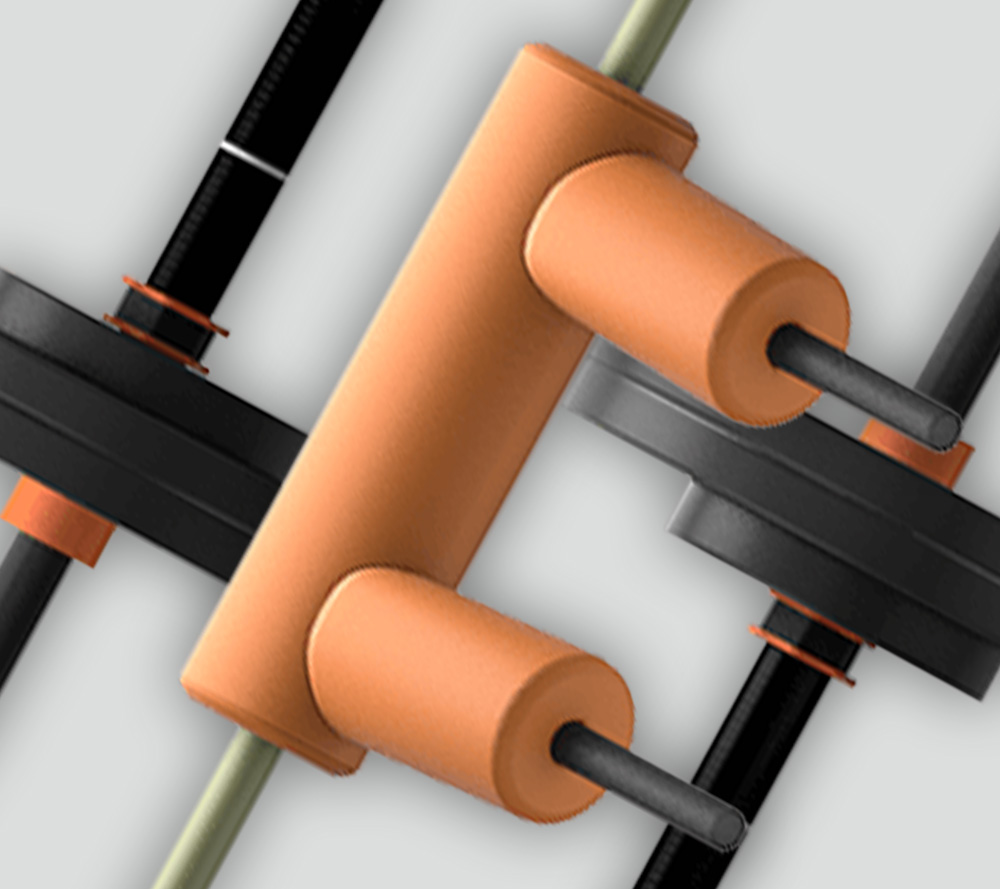 The RhinoFlex®
BrassKnuckle Bar
The RhinoFlex® BrassKnuckle Bar is the ultimate kinetic safety squat bar for powerlifters, bodybuilders and strength/sports athletes everywhere.
The BrassKnuckle Bar is the only kinetic Safety Squat Bar available protected by US Patent No. 10,967,216 with the BandBell flexion that makes it easy on the knees, hips and lower back when doing Squats or Good Mornings. This is the renowned RhinoFlex® HD Bar housed inside a heavy gauge steel frame and wrapped in the finest padding and cover available. Extra-long handles and a one-inch radial bend on the shoulder support area make for excellent control and handling.